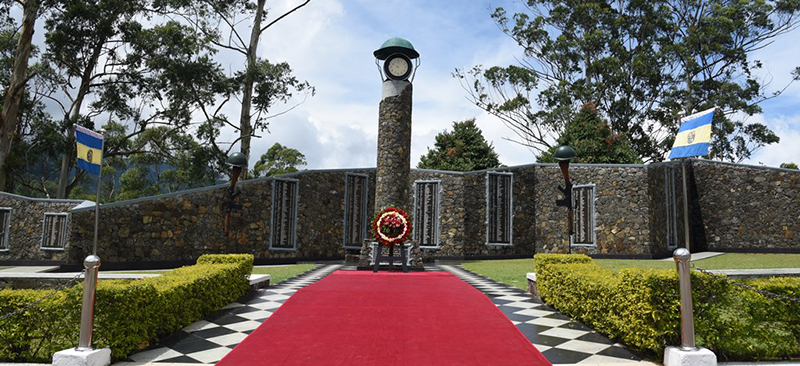 This Cenotaph commemorates the Officers of Sri Lanka Army who sacrificed their lives for the achievement of peace in our Motherland
The Concept
The symbol of a truncated clock tower represents the sacrifice of life in its prime. The movement and striking of the hour of the clock remind us that the fallen have given "Their Today for Our Tomorrow." The short wall running parallel to the road symbolizes the Nation's search for peace. Installed in the granite wall beyond are plaques on which are inscribed the names of those who have made the supreme sacrifice. The periods of escalation of the conflict are depicted by the veering away of the granite wall from the line of peace, the increase of fallen heroes on the plaques and the height of the wall.
"THEY SHALL NOT GROW OLD
AS WE, THAT ARE LEFT TO GROW OLD
NOR THE YEARS CONDEMN
AT THE GOING DOWN OF THE SUN
AND IN THE MORNING
WE SHALL REMEMBER THEM"