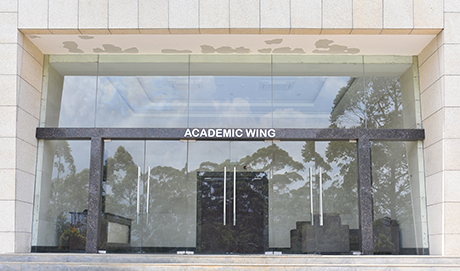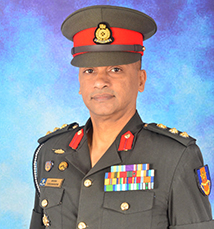 Colonel KMAP Karunaratne USP psc
Director Academics
INTRODUCTION
The Academic Wing was inaugurated on 01st September 1999 for the purpose of awarding a Bachelor's degree to regular officer cadets. Initially, the SLMA was affiliated to the Sabaragamuwa University of Sri Lanka to award the BSc (Military Science) Degree. The curriculum was revised in August 2008 to meet the then requirements. Since 2011 (from Intake 77 onwards), the Bachelor of Science (Military Studies) Degree has been awarded by the Kotalawela Defence University (KDU). The curriculum underwent another revision in 2016 to meet the modern-day requirements, thereby introducing a new Social Sciences/Management based Degree.
ROLE OF ACADEMIC WING
Enhance the academic knowledge of officer cadets
Develop academic values in officer cadets to cope with the degree programme
Incorporate officer cadets in the degree programme
Planning, execution and evaluation of all academic programmes
RESPONSIBILITIES
Its prime responsibility is to provide the academic component of the BSc Military Science Degree Programme. The academic component of the degree programme has been designed to establish a sound academic base in officer cadets thereby enabling them to become knowledgeable, creative and productive leaders in the Sri Lanka Army.

These undergraduates will have the proficiency in military science, military leadership and academic disciplines in order to perform with professional development and career progress. Then, they will be able to function on a par with professionals in other fields.
ORGANIZATION
The Academic Wing is headed by Director Academics. The wing consists of two divisions, Language Studies Division and General Studies Division with departments under them. These departments consist of qualified and experienced academic lecturers, and they are entrusted with the responsibility of imparting sound academic knowledge in officer cadets.

These departments are headed by respective Heads of the Departments who oversee the proper functioning. The facilities required to teach these Academic Subjects are also managed by the wing. The Library, Computer Lab, Language Lab and Learning Support Center are some of the facilities under the wing.
ACADEMIC SUBJECTS
English
Tamil
French
Information Technology
Mathematics
Statistics
Principles of Management
Political Science
Introduction to Sociology
Human Resource Management
Basic Law
Elementary Geography
Elementary Economics
Organizational Behaviour
Psychology & Counseling
Military History
International Relations
Research Methodology