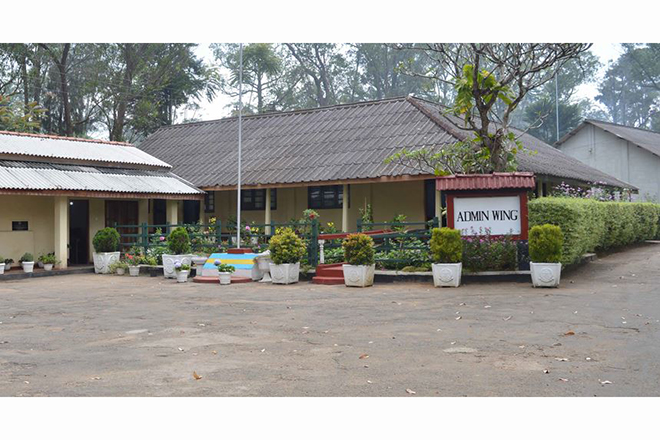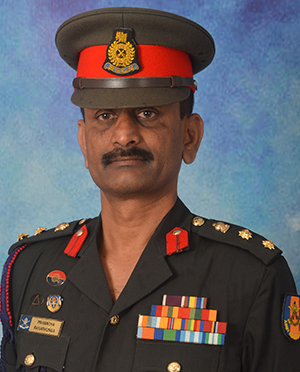 Col WAP Ranathunga
Commanding Officer
ROLE OF ADMINISTRATION WING
The primary role of the Administration Wing is to provide ammunition, military equipment, clothing items, food, water, transport, construction and maintenance of buildings and other facilities required for officers, men and officer cadets. This ensures proper administrative and logistics extended to programmes formulated by the Military Training Wing.
RESPONSIBILITIES
Ensure the security of Ella Camp
Provide troops to Thistle Camp for security duties
Responsible for all admin matters in respect of Officers and Other Ranks of the permanent staff
Responsible for repairing and maintaining billets, married quarters
Responsible for providing transport requirements pertaining to training and admin purposes
Responsible for maintaining Other Ranks' cook house
Responsible for maintaining all accounts, books and documents pertaining to PRI, Imprest and the canteen which belongs to Admin Wing
Responsible for maintaining high standards of discipline among Officers, Other Ranks and civilian staff of Admin Wing
Responsible for attending to pay allowances, leave and other welfare facilities of the staff
Particular emphasis to be paid for special events such as Passing Out Parades, Academy Day Celebration and Fox Hill Supercross etc. Provide admin/logistics support to accomplish the above tasks
ORGANIZATION
The Administration Wing is commanded by CO Admin Wing and the the wing consists of
Ration Section
MT Section
Q Stores
Officers' Mess
WOs' & Sgts' Mess
Museum
AP Section
These sections play a major role in the smooth functioning of the Admin Wing and provide sound admin and logistics support for all training and admin purposes. Each section is headed by an experienced officer who has a sound knowledge on the respective role and task.