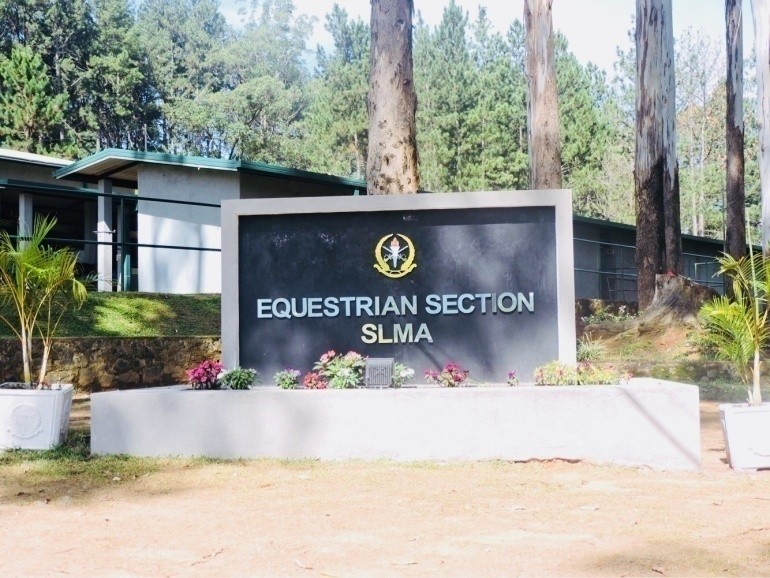 The Equestrian Section was inaugurated on 01st June 2013 with the aim of utilizing horses for parade activities at the SLMA. At the inception, the Equestrian Section possessed only 6 thorough bred horses donated by the Pakistan Army. Later, the section was strengthened with another batch of horses donated by Indian and Pakistan armies. With the import of 6 Dutch horses from Netherlands in 2017, the number has gone up to 27. The role of the Equestrian Section is planning and implementation of all equestrian activities at the SLMA, which include training of horses, organizing all equestrian events, training of officer cadets on equestrian activities, caring and maintenance of horses, equestrian sports activities and breeding of horses.
THE PARADE COMMANDER ON HORSEBACK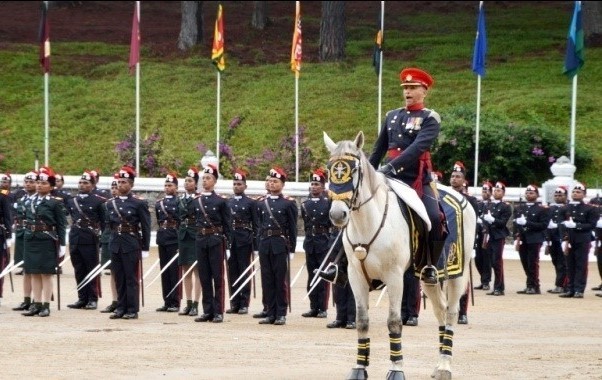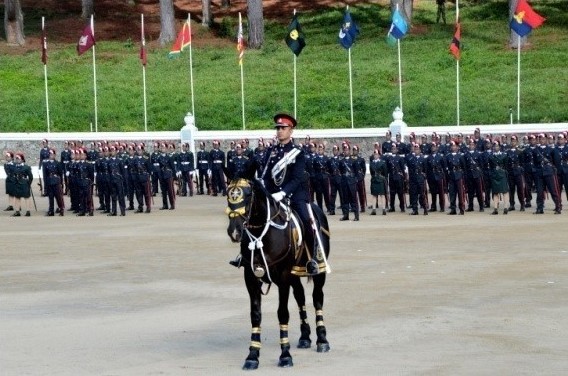 THE CAVALCADE ACCOMPANYING THE CHIEF GUEST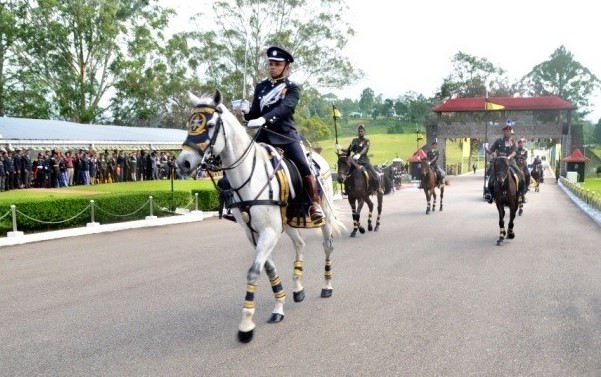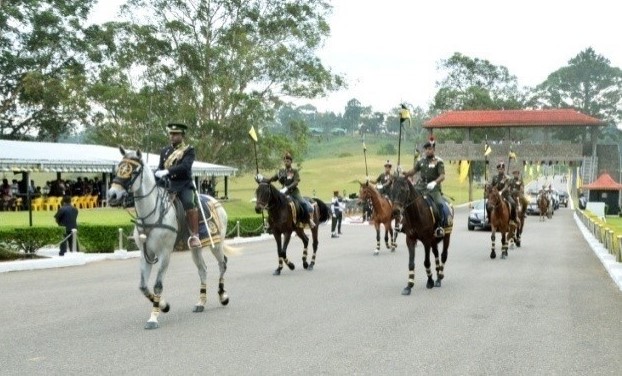 A cavalcade ceremonially conducts the chief guest of commissioning parades. The parade commander and second in command are traditionally on horseback at the passing out parade of officer cadets adding pride and glamour to the ceremony. From the June 2017 parade onward, a new tradition began by allowing the Battalion Under Officer to ride a horse, which adds further prestige and glamour to the graduation ceremony.
TRAINING OF OFFICER CADETS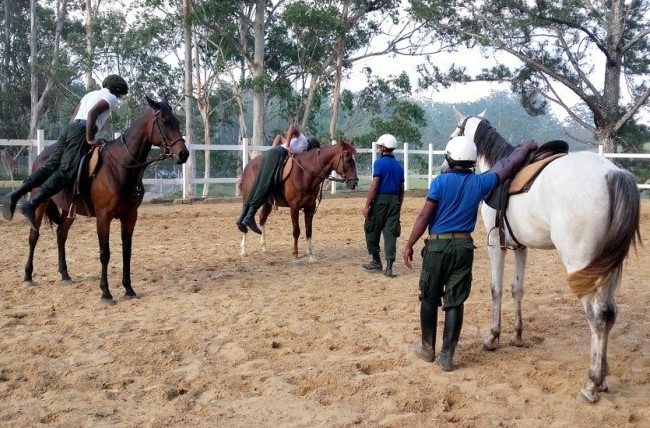 EQUESTRIAN SPORTS ACTIVITIES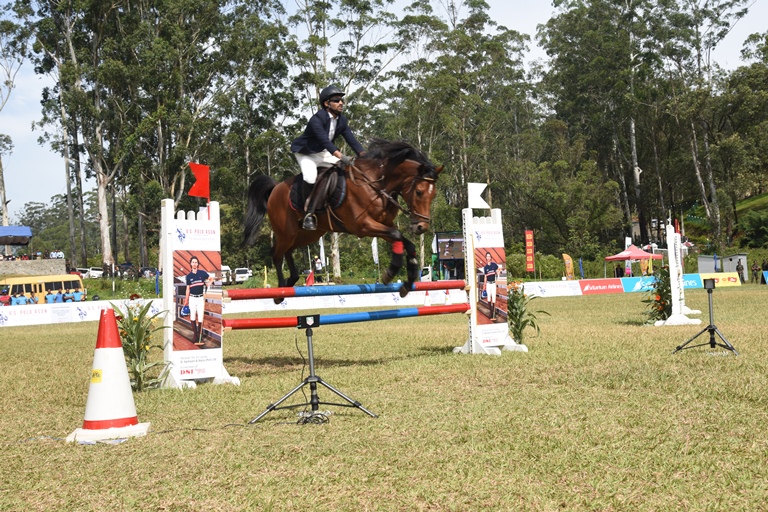 Apart from parade activities, the Equestrian Section conducts equestrian sports such as Dressage, Display Jumping and Polo with the aim of expanding these activities to enter the national and international arena in time to come.