Agro Technology
Institutes & Centres
Course Time Schedule
COMMANDANT SCHOOL OF AGRICULTURE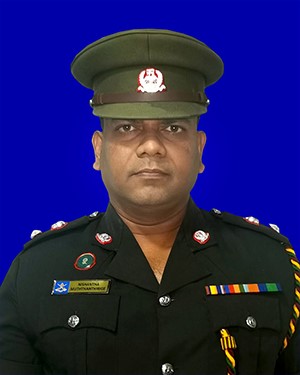 LT COL DLCN Muththanthirige SLACAL
CHIEF INSTRUCTOR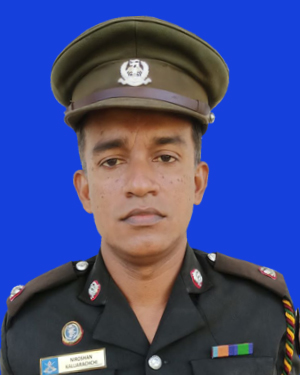 Major KWL Niroshan SLACAL
INTRODUCTION
RASING OF TRAINING SCHOOL OF SRI LANKA ARMY AGRICULTURE AND LIVESTOCK (TRG SCH SLACAL)
The Commander of the Army has approved the raising instructions of the School of Agriculture and Livestock with effects from 11 March 2022. Adding another historical page to the Corps of Agriculture history Lieutenant Colonel Nishantha Muththanthirige assumed duties as the first Commandant of School of Agriculture and Livestock in Aralaganwila, on 08th June 2022.
Mainly there are three types of courses conducting by the School of Agriculture basic Agriculture course, advance Agriculture course, Specialized Agriculture course for the officers and other ranks of Sri Lanka Army.
With the objective of producing technically competent human resource to achieve sustainable Agriculture and Livestock development inside the Sri Lanka Army Corps of Agriculture and Livestock agriculture training school was relocated on 15th October 2022 at Murukkandi,Kilinochchi under the guidance of the "Lieutenant General Vikum Liyanage, Commander of the Army" to support the Green Agriculture among SLACAL and Army with the supervision of "Director General Financial Management (DGFM) of the Army and Colonel Commandant of Sri Lanka Army Corps of Agriculture and Livestock Major General WBSM Abeysekera RSP USP".

At the beginning of the ceremony, as the first Commandant School of Agriculture "Lieutenant Colonel DLCN Muththanthirige -SLACAL" was received with an elegant Guard Turnout presented by the Sri Lanka Army Corps of Agriculture Training School.

As a formality, the new Commandant placed his signature on the official document, symbolizing the formal acceptance of duties amidst religious rites and rituals and received greetings from the Officers who present at the occasion.

Signifying his inauguration of office, the Commandant, planted a sapling of a Mango tree in the camp premises.
This followed a troop address and an all-rank tea with the participation of Officers and Other Ranks. During the troop address Commandant stated that "to provide a formal Agricultural Technical knowledge's by liaison with government non-government officers to improve the training students Skills, and talent and attitudes regard positive Agricultural Development to provide training workshop awareness programme and field demonstration through that fully contributes to national development by Agriculture in Sri Lanka Army Corps of Agriculture and Livestock.
Commadants of Agriculture School
| Srn | Name | From | To |
| --- | --- | --- | --- |
| 01 | LT COL DLCN Muththanthirige SLACAL | 11 - 03 - 2022 | Up to date |
Contact details
Address :- RHQ SLACAL, Training School, Murukkandi, Kilinochchi
T.P Number :-