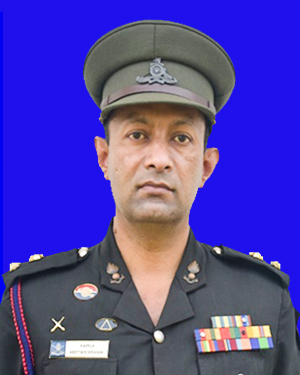 Lt Col HVKW Abeywicrama USP IG SLA Commanding Officer - 1 SLACAL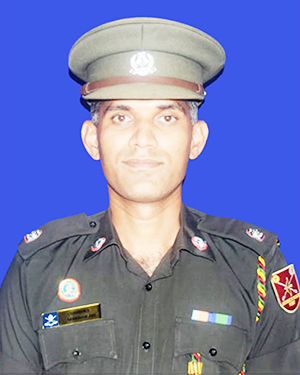 Major DMHC Kumarathilaka SLACAL Second in Command - 1 SLACAL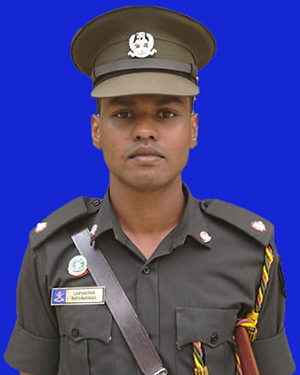 Second Lieutenant RMLN Rathnayaka Adjutant - 1 SLACAL
INTRODUCTION
RASING OF FIRST BATTALION OF SRI LANKA ARMY CORPS AGRICULTURE AND LIVESTOCK (1st Bn SLACAL)
Under the vision of Comd of the Army to develop agriculture within the Army and to assist nation's ongoing National Agriculture Campaign another mile stone was created by establishing its newest wing,with the First Regular Battalion, 1 SLACAL with the guidance of its first Col Commandant and the Director A & L on 01 Sep 2021 at a 38 acre land at Mahawa. Event restricted to present pandemic situation with religious ceremony to invoke blessings for youngest Regular Bn of the Sri Lanka Army. Maj DMHC Karunathilake taken over duties as the first Second in Command of the battalion with the blessings of Maha Sangaratnaya.
Occasion graced by CO 4 (V) SLACAL and other Offrs and ORs of the Regiment of SLACAL .Wish newest raised Bn to be fruitful in the agriculture & Livestock arena to strengthen country's economy in the future.
TAKING OVER DUTIES OF COMMANDING OFFICER 1 SLACAL
Lt Col HVKW Abeywicrama USP IG SLA assumed duties as the 1st Commanding Officer of the 1 Sri Lanka Army Corps of Agriculture and Livestock on 14th October 2021 at 1 SLACAL Mahawa
Religious blessings was taken place prior to taking over on a simple ceremony. This regular Bn was raised in view of boost the nation Agriculture drive.
The Names of the Commanding Officers
| | | | |
| --- | --- | --- | --- |
| Srn | Name | From | To |
| 01 | HVKW Abeywicrama USP IG | 14.09.2021 | Up to date |
Contact details
| | |
| --- | --- |
| Address | 1 SLACAL, Army Camp, Amunukole, Nochchiyagama |
| T.P Number | 0373165652 |
FARMING DETAILS UNDER THE 1 SLACAL