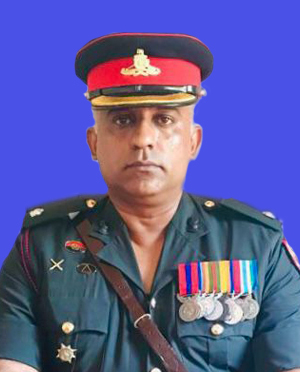 Maj RWMRMN Rathnayake Rsp psc IG Commanding Officer - 5(V) SLACAL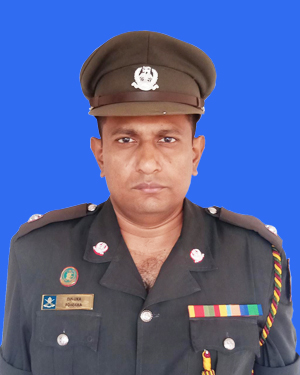 Major WAPD Fonseka SLACAL Second in Command - 5(V) SLACAL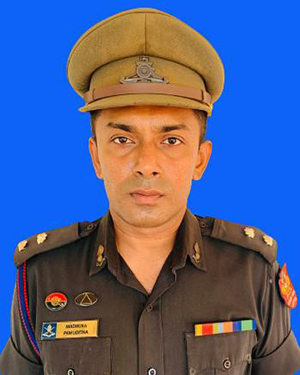 Lieutenant HPM Pramodhith Adjutant - 5(V) SLACAL
INTRODUCTION
RASING OF FIFTH BATTALION OF SRI LANKA ARMY AGRICULTURE AND LIVESTOCK (5th Bn SLACAL)
Lieutenant Colonel WPK Samaranayake psc SLA assumed duties as 1st Commanding Officer of newly raised battalion 5(V) SLACAL on 22 March 2022.
On the vision of Commander of the Army to keep " Green Agree " concept Sri Lankan Army has taken many steps to develop bare lands and utilize government lands into agriculture. Following that concept Sri Lanka Army Corps of Agriculture and Livestock has raised many battalions in different areas. Under this, 5(V) SLACAL which is located at Kurumbasiddy, KANKESANTURAI has established to extend maximum support for the agrarian sectors in both state and private. As well as to demonstrate and execute amazing military capabilities under any environmental condition.
Under the vision of Commander of the Army to develop the Green Agriculture to support country's economy and on the assistance of Commander Security Forces Jaffna, Major General DGS Senarath Yapa RWP RSP ndu and under the supervision and guidance of the Director General Financial Management (DGFM) of the Army and the Colonel Commandant of Sri Lanka Army Corps of Agriculture and Livestock Major General WBSM Abeysekera RSP USP and the Director of A & L, Brigadier AK Rajapaksha RSP, 5th volunteer battalion of SLACAL raised on 22 March 2022 in Kurumbasiddy KANKESANTURAI. Lieutenant Colonel WPK Samaranayake was appointed as the 1st Commanding Officer of 5(V) SLACAL
This battalion was established to demonstrate and execute amazing military capabilities in every field under any environmental condition and based on the current situation of the country to fulfill the country's needs
This land is rich with Calcio red yellow latosol soil which is suitable for the cultivations. The grassy land was well cleared before the cultivation, ploughing and harrowing to remove unwanted materials from the soil. Over 200 acres were divided to carry on various projects such as moringa cultivation, cattle farming, fodder cultivation and different vegetables. The 100 acres of land divided into two margins such orchards and field crops cultivation. 50 acres of orchard land will be plant crops such as guava, mango, banana and papaya. Rest of 50 acres of land will be inter-cropping according to the seasonal changes in Jaffna peninsula. The following plants will be use for this inter- cropping. Ground nuts, cucumber, water melon, turmeric and sweet potatoes.
The farm was started to contribute the supply of agricultural product to withstand with the national demand.
The Names of the Commanding Officers
Srn

Name

From

To

Commanding Officers

01
Lt Col WPK Samaranayake psc
22.03.2022
19.03.2023
02
Maj RWMRMN Rathnayake Rsp psc IG
19.03.2023
Up to date
Contact details
| | |
| --- | --- |
| Address | 5(V) SLACAL, Army Camp, Kurumbasiiddi, Kankasanthure, Jaffna |
| T.P Number | 0701020174 |
FARMING DETAILS UNDER THE 5(V) SLACAL