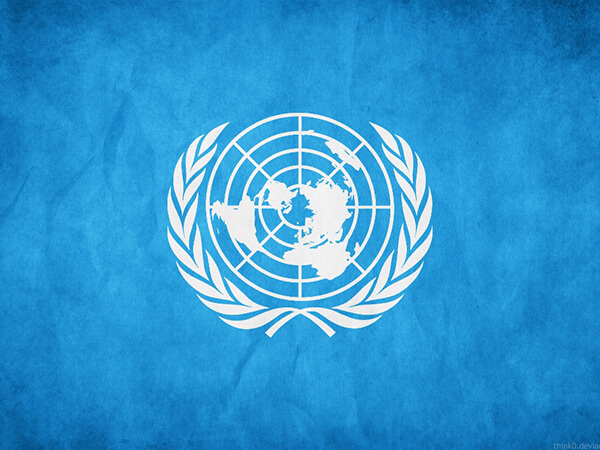 Corps of Sri Lanka Engineers has been a major and regular contributor for UN Peace Keeping Missions ever since the Sri Lanka Army commenced deployment of troops for UN Missions. The United Nations Stabilization Mission in Haiti (MINUSTAH) was established on 1 June 2004 and the Sri Lanka Army was invited to contribute fully organized Battalion size contingent in UN peace Keeping Operations Mission and Sappers became an integral part of it. Subsequently, the Corps deployed its troops in Lebanon for peace keeping duties and development project work in Chad. In addition, Officers of the Corps have served as Staff Officers and Military Observers in many missions bearing the responsibilities of a 'Blue Helmet'. The efforts of Lankan peacekeepers have been commended by the United Nations for their professionalism and commitment on many occasions, the Corps is proud to be a part of it.
PARTICIPATION / TASKS
Engineers troops had been assigned to carry out following tasks:
EOD tasks
Search and route clearing operations
Construction and maintenance of Camp Sites.
Water and Electricity supply.
Aid civil population with earth moving equipment tasks.
ENGINEER TROOPS IN MALE
Names of the Contingent are as fols:
SER NO
SVC NO
RANK
NAME
UNIT
1
O/64941
Lt Col
M A T PRIYANTHA USP SLE
1 SLE
2
O/70328
Maj
P N ARIYASINGHE SLE
12 SLE
3
O/70290
Maj
E P R WICKRAMARATHNA SLE
8 SLE
1
S/241024
WO II
SAMAN KUMARA RAW
14 SLE
2
S/242007
SGT
DISSANAYAKA DMSK
14 SLE
3
S/242089
SGT
ARIYASINGHA GGAS
14 SLE
4
S/242043
SGT
NIHAL SHANTHA MA
14 SLE
5
S/242230
SGT
RAJAKARUNA KR
14 SLE
6
S/242117
SGT
KEERTHI BANDARA KMGD
5 SLE
7
S/243585
CPL
ALUTHGEDARA AGCS
5 SLE
8
S/243430
SGT
INDIKA HERATH PAHM
6 SLE
9
S/243383
CPL
PUNCHIHEWA DPT
1 SLE
10
S/242934
CPL
EKANAYAKA EMSK
10 SLE
11
S/245107
CPL
PREMASIRI SSK
1 SLE
12
S/243835
CPL
DISANAYAKE DMCK
8 SLE
13
S/244950
CPL
WARNAKULASOORIYA BM
11 SLE
14
S/246166
CPL
SENARATHNA UACN
8 SLE
15
S/242732
CPL
RATHNAYAKA RMCK RSP
6 SLE
16
S/245506
L/CPL
DISANAYAKA DMVK
1 SLE
17
S/244325
L/CPL
WEERASINGHA MKJ
1 SLE
18
S/244322
L/CPL
CHARITH THILANGA RM
1 SLE
19
S/244119
CPL
RAJAPAKSHA TKD RSP
11 SLE
20
S/245549
L/CPL
KARUNARATHNA RGNK
6 SLE
21
S/244798
CPL
PREBUU R
11 SLE
22
S/245558
L/CPL
DHARMASENA MPMP
6 SLE
23
S/245568
L/CPL
GUNIYANGODA PPKM
6 SLE
24
S/247801
L/CPL
FERNANDO MDC
11 SLE
25
S/247887
L/CPL
SENEVIRATHNA DKAB
7 SLE
26
S/241497
S/SGT
EDIRISINGHA OGSB
8 SLE
27
S/242604
SGT
DISSANAYAKA DMR
9 SLE
28
S/242359
CPL
BANDARA WGIA
16 SLE
ENGINEER TROOPS IN LEBONAN
Names of the Contingent are as fols:
SER NO
SVC NO
RANK
NAME
UNIT
1
O/65143
Lt Col
W D S S FERNANDO USP SLE
9 SLE
1
S/240947
WO I
WIJERATHNE BANDA YMK  USP
5 SLE
2
S/240641
WO II
DASANAYAKE A USP
5 SLE
3
S/241041
WO II
SURENDRA KKWS
8 SLE
4
S/241201
WO II
DISSANAYAKE DMN
16 SLE
5
S/241550
S/SGT
PRIYANTHA KUMARA WG
16 SLE
6
S/241678
S/SGT
VISHVAKULAGE CR
16 SLE
7
S/240943
WO II
KARUNARATHNE KMGP
7 SLE
8
S/241374
S/SGT
JAYARATHNA LBGWL RSP
9 SLE
9
S/241428
SGT
DISANAYAKA DMSK USP
1 SLE
10
S/241469
S/SGT
FRENANDO WKBSD USP
1 SLE
11
S/246179
CPL
NISANTHA HAS
12 SLE
12
S/245905
CPL
SISIRA KUMARA AGN
12 SLE
13
S/242585
CPL
CHATHURANGA KAP
12 SLE
14
S/241716
SGT
JAYASEKARA DS
6 SLE
15
S/242623
CPL
RASIKA KUMARA RM
11 SLE
16
S/245361
CPL
GALLAGE GSP RSP
9 SLE
17
S/247296
CPL
RUWAN MG
5 SLE
18
S/244134
L/CPL
PRASANNA RGNS
16 SLE
19
S/245628
L/CPL
PREMASIRI UGKR
16 SLE
20
S/248173
SPR
BANDARA KHMAS
12 SLE