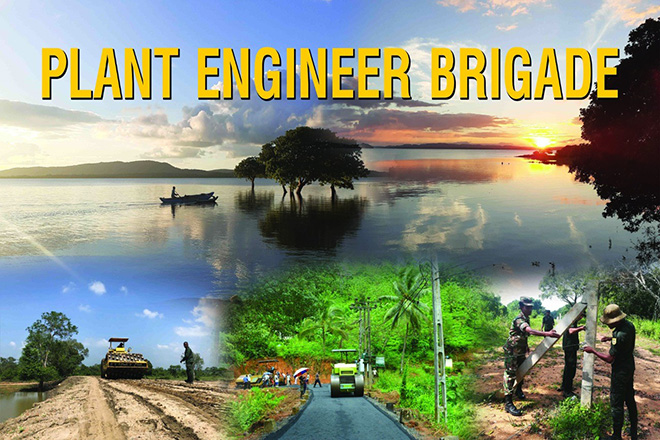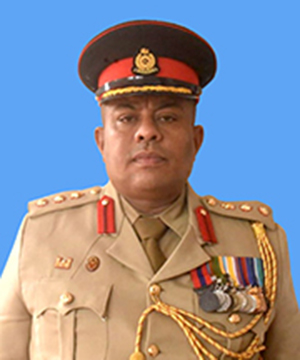 Col HSK Jayasinghe RSP
Over Looking Brigade Commander
BRIEF HISTORY
Plant Engineer Brigade was declared open at Army Camp Mattegoda by the Former Commander of the Army, Lieutenant General NUMMW Senanayake RWP RSP USV USP USACGSC on 9 June 2018. In year 2018, with the increasing demand for the Army to involve in nation building projects the existing capacity of Field Engineer Brigade was not sufficient to cater the national requirement. Former Commander of the Army instructed to establish the Plant Engineer Brigade which is capable of support to nation building projects for sustainable development of the nation.
However, Plant Engineer Brigade was physically established in Army Camp Mattegoda (GR 793108) from 12 July 2018 onwards and Brigadier W M G C S B Wijayasundera RSP USP ndu was the first Commander of Plant Engineer Brigade. Initially this brigade took part in irrigation development projects and minor road development projects. On 23th November 2020 Brigade Headquarters shifted to Kanthale Sobia camp and remaining tasks of Sirisara Pivisuma Projects was handed over to this brigade.
VISION
Our Vision is to be one committed professional team, which is disciplined in thought, word and action in achieving set targets.
MISSION
Our Mission is to be a professional & disciplined force to achieve desired goals though Plant Engineering whilst ensuring maximum support for nation building endeavors.
OBJECTIVES
The engineering works carried out under this Headquarter is as follows,

Directing and coordinating personnel for all mechanical engineering duties.

Development activities provided by the government.
Development activities in school playgrounds.
Construction of highway systems.
Repairing the Irrigation Systems.
Construction of electric elephant fences.
Implementation of Army projects.

Directing and coordinating troops for all plant engineering duties earthworks and transport operations
Requesting of fuel/ lubricants for the under commanding units by the higher authorities.
Responsible for the distribution of all the Plant Engineering assets held by the Brigade to the under command units.
Giving instructions and directives from the Office of Chief Field Engineer and the Engineer Division to the units under this Headquarters.
PLANT ENGINEER BRIGADE COLONELS (PROJECTS)
| | | |
| --- | --- | --- |
| Name | From | To |
| O/63160 Lt Col TDP Siriwardene psc SLE | 2018.07.20 | 2019.01.04 |
| O/62484 Lt Col DNC Serasinghe RSP USP SLE | 2019.01.08 | 2020.04.03 |
| O/62457 Col HSK Jayasinghe RSP | 2020.05.04 | Up to date |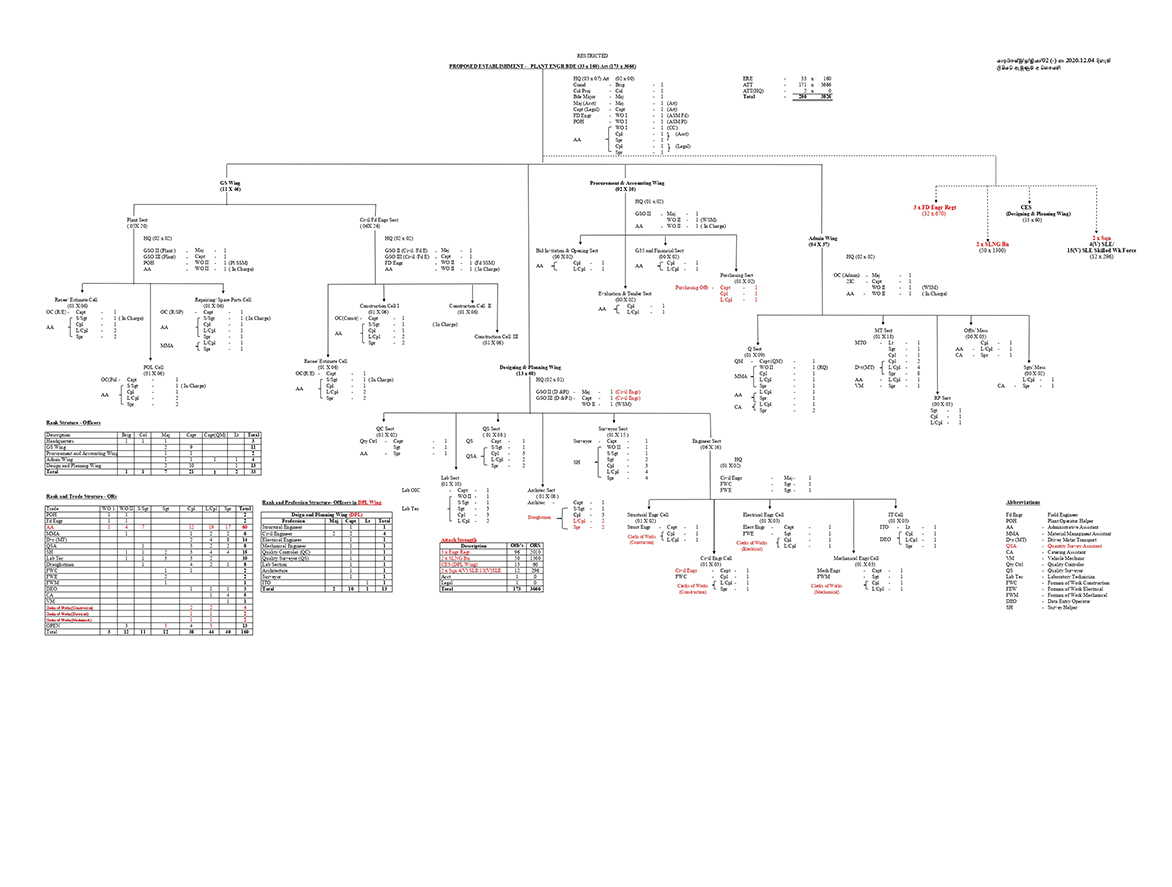 PAST COMMANDERS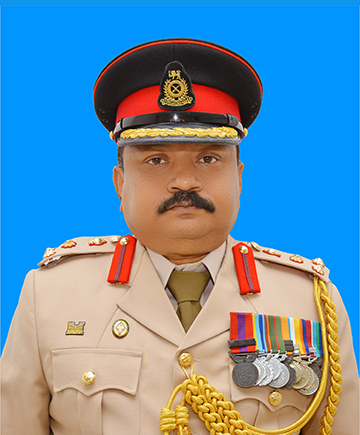 Brigadier W M G C S B Wijayasundera RSP USP ndu
2018.05.04 - 2018.08.29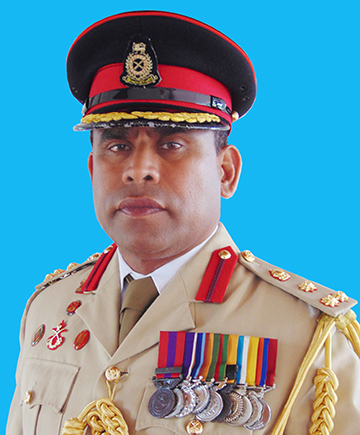 Brigadier N P A Gunawardane RSP
2018.08.29 - 2020.10.28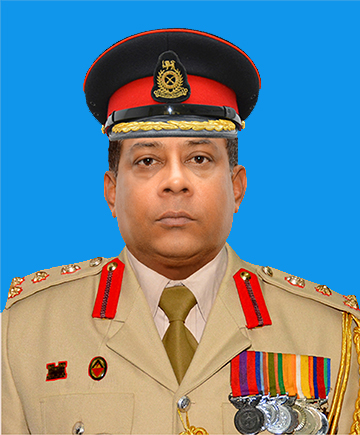 Brigadier M K Jayawardena RSP USP ndu
2020.10.28 - 2021.05.25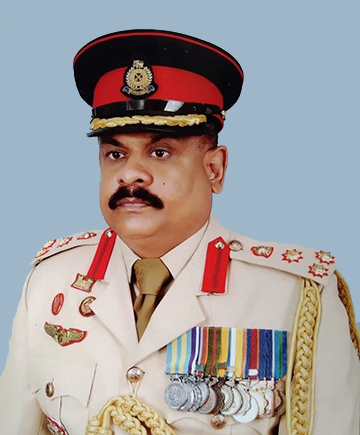 Brigadier G W A Senevirathne USP psc
2021.05.29 - 2022.06.01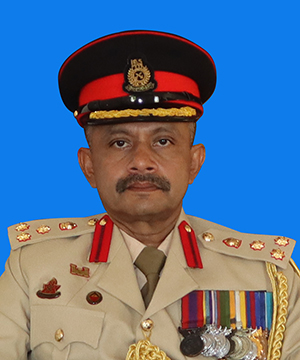 Brigadier SBWMN Samaradiwakara RSP USP
| | |
| --- | --- |
| Appoinment | Name |
| Over Looking Brigade Commander | Col HSK Jayasinghe RSP |
| Col Project | Col HSK Jayasinghe RSP |
| BM | Maj LAG Ranasinghe psc SLE |
| Maj (A/Q) | Maj TMAS Senevirathne SLE |
| G II (Plant) | Maj HAVPK Perera SLE |
| Project Officer | Lt Col AADRK Amarathunge USP SLE |
| Project Officer | Lt Col DJWA Bopearachchi SLAGSC |
| Project Officer | Lt Col DAP Disanayaka RSP USP SLE |
| Structural Engineering Officer | Capt AMP Gunathilaka SLE |
| G II (Civil/Field Engineer Officer) | Capt PGI Madusanka CES |
| Surveyor Officer | Capt KWD Sachinthana SLE |
| G III (Design & Planing) | Capt LM Dissanayaka SLE |
| QM | Capt (QM) MHU Nandana SLE |
| Civil Engineer | Lt TDMY Kumara SLE |
| Plant ASM | WO II Herath HM |
| Field ASM | WO II Udagedra UTDB |
| RQ | WO II Buddika Kumara BS |
| CC | WO II Udaya Kumara SAS |
| Plant Sec CC | S/Sgt Maldeniya MCA |