Minneriya National Park is a national stop in North Central Province of Sri Lanka. The region was assigned as a national stop on 12 August 1997, having been initially pronounced as an untamed life haven in 1938.The explanation behind proclaiming the region as ensured is to secure the catchment of Minneriya tank and the natural life of the encompassing territory. The tank is of recorded significance, having been worked by King Mahasen in third century AD.
The recreation center is a dry season bolstering ground for the elephant populace abiding in backwoods of Matale, Polonnaruwa, and Trincomalee areas. The recreation center earned the income of Rs. 10.7 million in the six months finishing in August 2009. Along with Kaudulla and Girithale, Minneriya shapes one of the 70 Important Bird Areas (IBAs) of Sri Lanka. The recreation center is arranged 182 kilometers (113 mi) from Colombo.
Minneriya National Park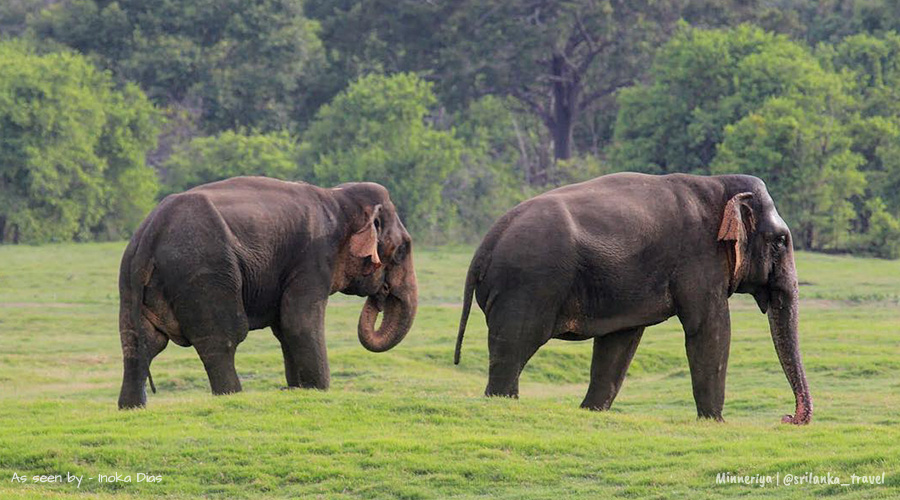 Expansive quantities of Sri Lankan elephants are pulled into grass fields on the edges of the repository amid the dry season. The Minneriya tank adds to manage an extensive group. Elephants assembled here are numbers around 150-200. Besides Elephants, Minneriya is especially known for its wildlife. The recreation center and the national park is critical natural surroundings for the two endemic monkeys of Sri Lanka: purple-confronted langur and toque macaque. Large herbivorous well evolved creatures, for example, Sri Lankan sambar deer and Sri Lankan pivot deer visit the recreation center.
Safari and Camping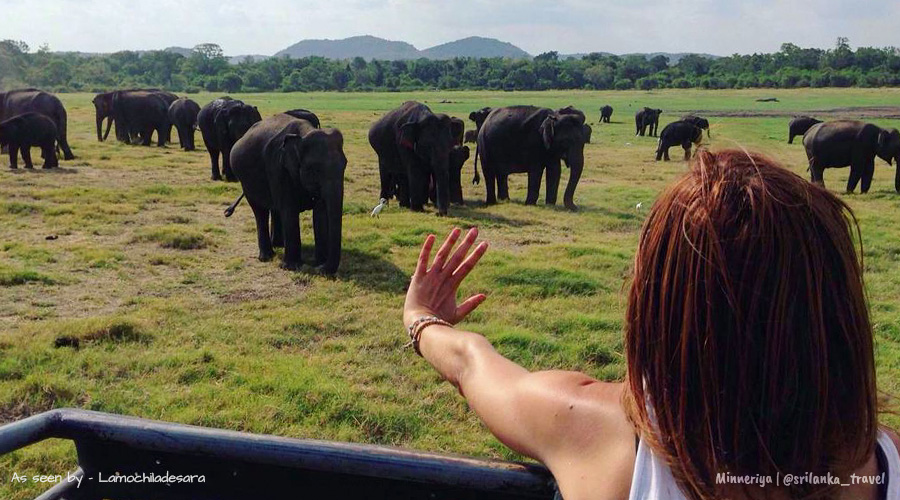 Due to huge reservoirs of grassy fields and lovely wildlife of the park, a lot of tourists travel to this part of the world for safari and camping. Safari and camping are the two biggest adventurous activities of the park and people from all across the world gather for camping in the summer seasons while the park remains empty during the winters.