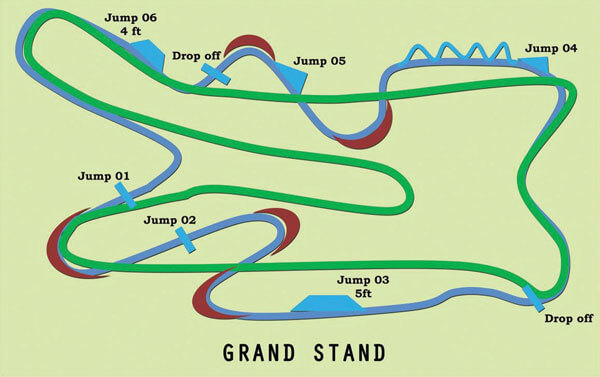 Armour, acknowledged as the most formidable force in battle, take pride in being the daring warriors who deliver the "punch" for the Army. As such the Sri Lanka Armoured Corps had the privilege of serving the nation in her victorious war against separatist terrorism; many were Troopers of the Corps who sacrificed their life and limb towards the cause. In an attempt to ensure the valour of such brave men are appreciated, the Corps thus ventures in to a unique project of fundraising.
The project named "Cavalry Supercross"; is an annual event of mega proportions in the Sri Lankan Motor Racing Calendar. The events worked out will cater to both drivers and riders. Being a first for the Armoured Corps, the Cavalry Supercross is organised bringing in to focus the precision organising capability and technical know-how that "Armoured Corpsrians" are synonymous with.
The success of the project is a result of untiring efforts by the Centre Commandant of Sri Lanka Armoured Corps and the Chairman Organizing Committee Brigadier Indunil Ranasinge, whose brain child it was, and Mr Nishan Wasalathanthri and Mr Hans Ralph, stalwarts of SLADAR, who ensured technicalities of racing and the highest racing standards were upheld.
Foremost on the objectives of this fundraising project would be working out improvements to welfare facilities being run for the immediate families of officers and men killed or maimed in battle. Looking forward, the Cavalry Supercross will be a source of sustainable income to feed such projects of welfare within the Corps.
Infra-structure development within camps housing serving officers and men will also be facilitated. Improvements to working environments, recreational facilities, medical, housing and dining facilities will all be amongst those being addressed for improvement.
Also the project will be putting to good use the professionalism and advanced organizational strength of the Armoured Corps towards improving Motor Racing in Sri Lanka. A fine race track constructed giving due consideration to the environment will push drivers and riders to the limits of their skills in competition. Experience so gained will also prepare Sri Lankan talent towards competitive international participation.
The benefits of the Cavalry Super-cross' success therefore, will find its way towards many noble causes. It would also provide commercial opportunity to business establishments getting involved as sponsors and tremendous entertainment to the motor racing fans of Sri Lanka.
The "Ironside Camp", home to the 5th Reconnaissance Regiment Sri Lanka Armoured Corps selected as the venue, provides a challenging race track built in Kurunegala with hill features "Ridiyagalla" and "Rambadagalla" in the back-drop.