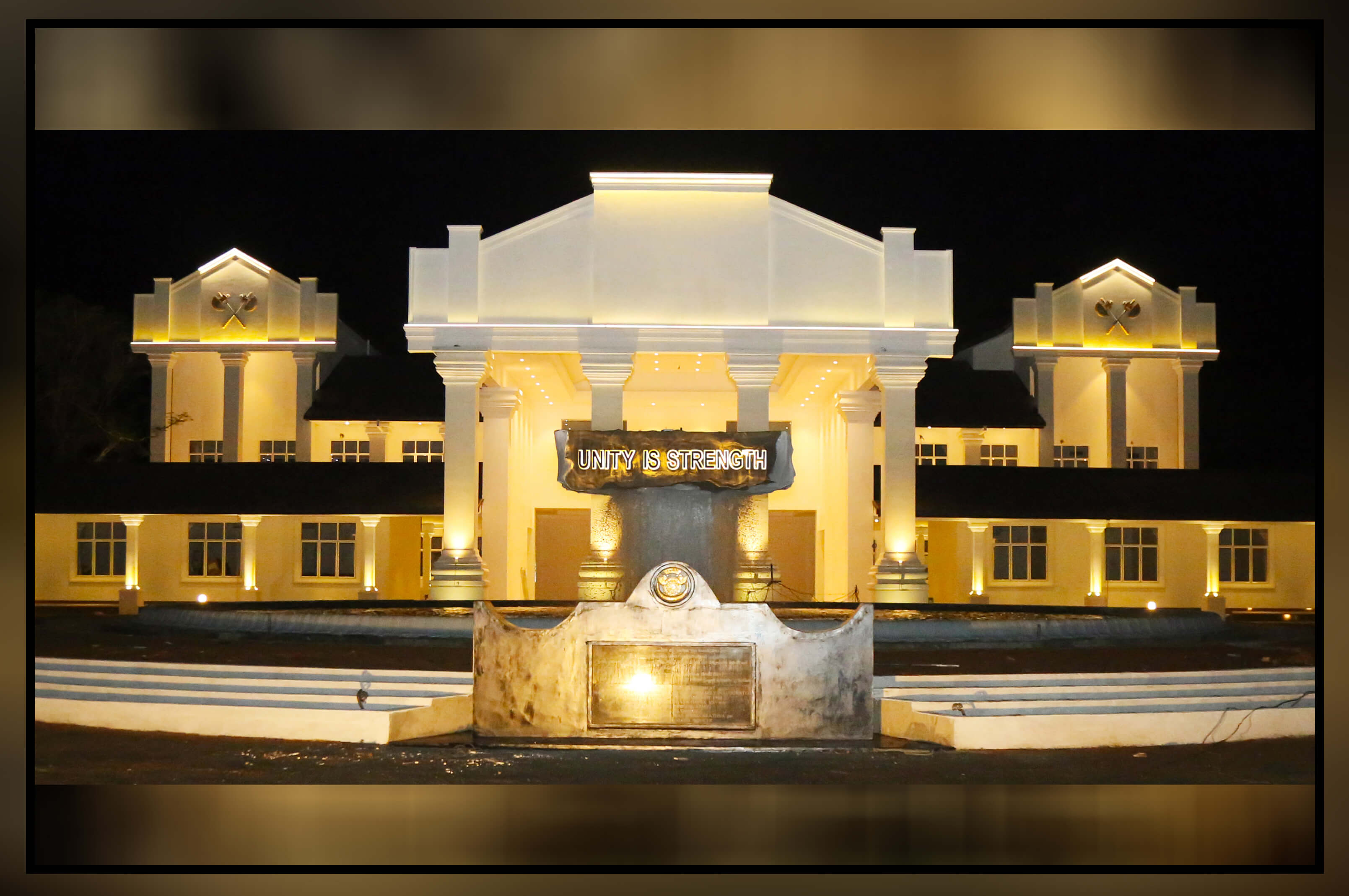 HISTORY OF REGIMENTAL HEADQUARTER BATTALION THE GAJABA REGIMENT
Regimental Centre of Gajaba Regiment was inaugurated on 14th Octobar 1983. Regimental Centre is the hub of the Gajaba Regiment that centrally connector to all the Regular and Volunteer Battalions. Presently there are 14 Regular Battalions and 6 Volunteer battalions administratively function under the Regimental Centre.
This organization is headed by the Regimental Centre Commandant who performs duties under the directions and guidance of Colonel of the Regiment. Main responsibility of the Regimental Centre is to ensure proper existence of all administrative matters of battalions in liaison with the Army Headquarters such as distribution/ posting of officers and Other Ranks to all Gajaba installations and outside of Gajaba Regiment, promotion recommendation of officers, promotions of Other Ranks within the battalions, coordinate and conduct of all kinds of training for officers and Other Ranks, nominating personnel for UN missions, coordinate all ceremonial matters, coordinate of all financial matters, coordinate recruiting for the Regiment and ensure all the other administrative and logistic system of the Regiment functioning efficiently. For this purpose, the Regimental Centre is mainly divided into three brances - General Branch, Administrative Branch and Logistic Branch.
KEY APPOINTMENTS
| | Appointment | Name |
| --- | --- | --- |
| 1 | Colonel of the Regiment | Lieutenant General H L V M Liyanage RWP RSP ndu |
| 2. | Centre Commandant | Brig H T W Vidyananda RWP RSP USP |
| 3. | Deputy Centre Commandant | Col K R Kalupahana RSP USP |
| 4. | GSO I | Lt Col W B M M N Weerasekara RWP RSP USP |
| 5. | SO I(A) | Lt Col D Sooriyaarachchi RWP RSP |
| 6. | SO I (Log) | Lt Col RM Senevirathne RWP RSP USP |
| 7. | SO I (Vol) | Lt Col GBJ Fonseka RWP RSP |
| 8. | SO I (VA) | Lt Col KK Jayasinghe |
| 9. | Adjutant | Major W A N S K Weerakkodi RWP RSP psc |
| 10. | RSM | WO I W M S Wijerathne |