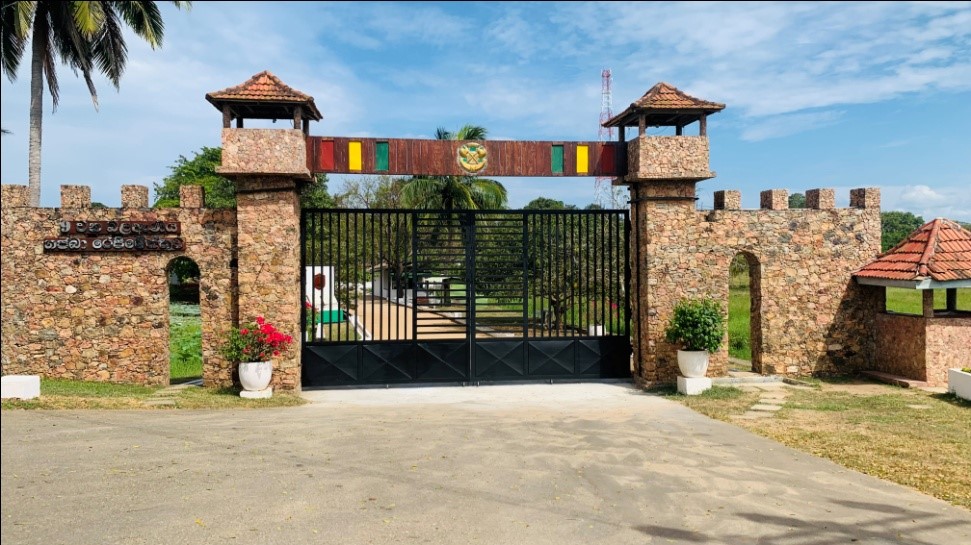 HISTORY OF 9TH BATTALION THE GAJABA REGIMENT
9th Battalion the Gajaba Regiment was raised on 08th March 1993 as a regular RFT battalion. Initially it was deployed at Kytes with 18 x Offrs and 509 x ORs. Then, this battalion was amalgamated with 4th Battalion the Gajaba Regiment due to paucity of troops during the Operation JAYASIKURU on 01st June 2000. Then later, it was identified that, Gajaba regiment need more battalions to face the war circumstances at the time, and was re-raised on 04th February 2004 at Saliyapura with 10 x Offrs and 501 x ORs. 9 GR have been participated for last humanitarian operation with much dedication and bravery. Over and above, the Offrs and Men in the battalion had gained much experience as well as many achievements as an infantry battalion..
During the humanitarian operation 02 x 88 were sacrificed their lives for the betterment of the Nation and 01 x 17 were MIA, total number of wounded are more than 20 Offrs and 672 ORs. The battalion had been awarded with 15 x RWP and 105 x RSP gallantry medals. Presently the battalion is located at Nelumwewa - Janakapura (Welioya) in Mulathivu district and under command to 21 Inf Div, under 211 Inf Bde in SFHQ (W) theater.
The Names of the Commanding Officers.
| | | | |
| --- | --- | --- | --- |
| Srn | Name | From | To |
| 1. | Lt Col AD Subasinghe RSP | 1993.03.08 | 1996.01.01 |
| 2 | Lt Col PJ Wickramasooriya RWP RSP | 1996.01.01 | 1997.10.01 |
| 3. | Major CJS Weerakoon RWP RSP | 1997.10.01 | 1998.03.01 |
| 4. | Major SPA Rodrigo RWP RSP | 1998.03.01 | 2000.06.11 |
| 5. | Lt Col GS B Thenne RSP | 2004.02.04 | 2007.04.21 |
| 6. | Lt Col NC Somaweera RWP RSP | 2007.04.21 | 2009.06.17 |
| 7. | Lt Col LPK C Wijethunge RSP psc | 2009.06.17 | 2011.06.30 |
| 8. | Major MAHW Premachandra RSP (Acting) | 2011.06.30 | 2011.09.08 |
| 9. | Col DG Hewage RSP | 2011.09.09 | 2012.06.25 |
| 10. | Lt Col MWS Millagala RWP RSP psc | 2012.06.26 | 2014.07.24 |
| 11. | Lt Col WAJ Hemachandra RSP psc | 2014.07.24 | 2017.07.12 |
| 12. | Maj NRM De Silva psc | 2017.07.25 | 2019.08.14 |
| 13. | Maj MTM Dissanayake RWP RSP | 2019.08.15 | 08.08.2021 |
| 14. | Lt Col RWGS Munasinghe RSP | 2021.09.08 | 2023.03.03 |
| 15. | Maj DSM Dissanayake USP | 2023.03.08 | Up to date |
Contact Details
Address
:

Headquarters
9th Battalion the Gajaba Regiment
Army Camp
Nelumwewa
JANAKAPURA

T.P no
:
0253242845