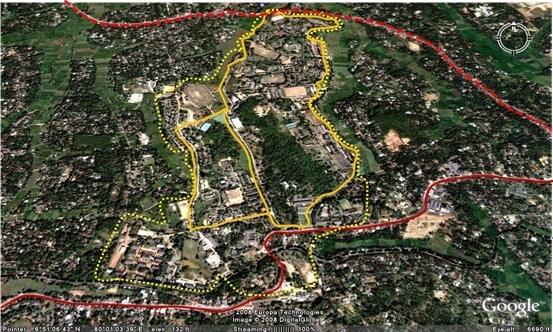 With the expansion of the Sri Lanka Army requirement was aroused to estb logistic regiments and area of the Cantonment was expanded to facilitate those regiments to extend their services. The major institutions which are estb within the Cantonment are given below.
Security Force Headquarters (West)
02 x Brigades
04 x Directorates
07 x Regimental Centers
15 x Units
Army Base Hospital
Total land area of the Cantonment is consisting with 544 acres and a perimeter fence is 7.5 kms long. The interior road network is also extent about 17 kms.
The Cantonment runs with full fledge of logistic elements which extend their service within the SF HQ (West) AOR. The regiments of teeth and support arms houses within the Cantonment facilitating differently able offrs/ORs who are undergoing various rehabilitation programmes in their unit lines.