THE VISIT OF HIS EXCELLENCY THE HIGH COMMISSIONER OF PAKISTAN TO THE INSTITUTE OF PEACE SUPPORT OPERATIONS TRAINING SRI LANKA ON 11 FEBRUARY 2019

The High Commissioner of Pakistan, His Excellency Dr. Shahid Ahmad Hashmat visited the Institute of Peace Support Operations Training Sri Lanka on 11 February 2019. The purpose of the visit is to witness the training activities carried out by the IPSOTSL and future infrastructure development project at IPSOTSL. The Commandant IPSOTSL Brigadier PI Pathiratne warmly welcomed HE the HC and deliver a presentation regarding the peacekeeping training and its contribution.

Further His Excellency Dr. Shahid Ahmad Hashmat visited all training areas, troops accommodation areas and witnessed the two lecture sessions which were conducted by IHL & HR course and Pre Deployment Training Course Lebanon (UNIFIL). Mrs. Shahid Ahmad Hashmat also accompanied HE the HC and finally HE the HC admired the attempts made by IPSOTSL for making prospective peacekeepers to build World Peace and Prosperity.

Commandant-IPSOTSL
MAJOR GENERAL PI PATHIRATNE
Chief Instructor -IPSOTSL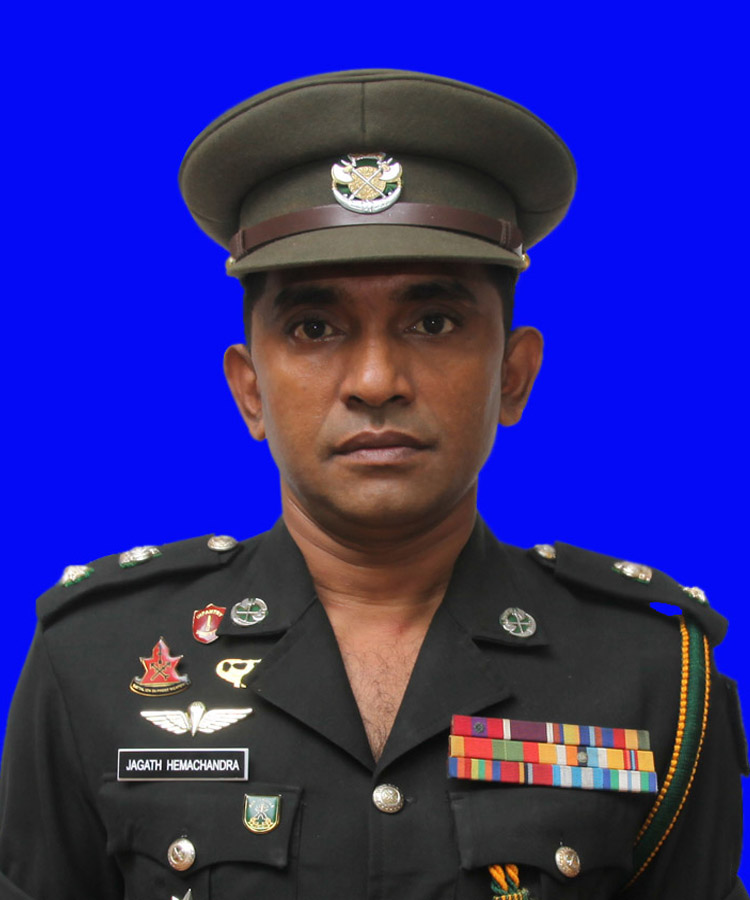 Lt Col WAJ Hemachandra RSP psc GR