11 Infantry Division consists of 111 Infantry Brigade which is located at Doluwa and 112 Infantry Brigade which is deployed in Badulla. 111 Infantry Division consists of three battalions namely 10 GR, 2(V) SLSR and SLRC. 112 Infantry Brigade consists of 3(V) SLSR and 19 SLNG. 11 Infantry Division covers approximately 86786 Km² area including 04 Districts (Kandy, Matale, Nuwara Eliya, Badulla). 51 Divisional Secretariats and 2787 Grama Niladari Divisions belong to 11 Infantry Division. 1 Infantry Division was raised as a single Division on 04 April 1988 in Panagoda. It was re-designated as the 11 Infantry Division on 23 July 1997 and Headquarters was shifted to Pallekelle in Kandy on 15 February 2010. Since its inception, this Division was commanded by 70 commanders.
GOC 11 INFANTRY DIVISION
Major General P S K Sanjeewa RWP RSP USP
(Kalpa)
GOC 11 INF DIV
Major General Kalpa Sanjeewa was enlisted to the Regular Force of the Sri Lanka Army on 06th October 1988 and was commissioned as a Second Lieutenant on 05th October 1990 to the Vijayabahu Infantry Regiment. During his 33 years of loyal and unblemished career, he has held many Commands, Instructional & Staff appointments in different levels in various formations. Major General P S K Sanjeewa RWP RSP USP has enhanced his knowledge through working experience by having completed numerous courses and foreign employment tenures both at home and abroad thus empowered him with several academic studies. In recognition of his selfless service in the battle, he was awarded Rana Wickrama Padakkama four times, Rana Soora Padakkama three times & Uththama Sewa Padakkama for the Unblemished Service.
BRIGADE COMMANDERS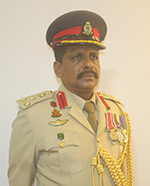 Brig TMRB Rathnayake RWP RSP
(Rohitha)
BDE COMD
111 BDE
Brig DAK Dissanayake WWV RWP RSP
(Anura)
BDE COMD
112 BDE
-->
PAST GOCs OF 11 INF DIV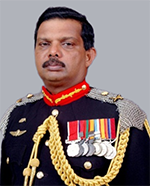 Maj Gen A M Perera RWP RSP psc
02-02-2010 - 29-08-2011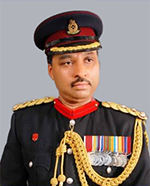 Brig K C Gunawardena RWP USP
12-09-2011 -23-07-2012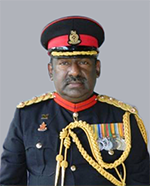 Brig K M U Wijeratne USP ndu
25-07-2012 - 01-01-2014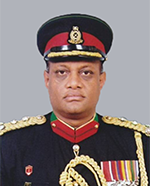 Brig A W M A W N Ranawana RWP RSP psc
02-01-2014 - 28-10-2014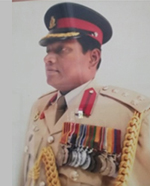 Brig D S N K Senadeera WWV RWP RSP USP
09-10-2014 - 29-12-2014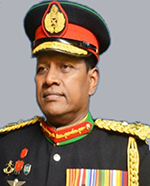 Maj Gen D S N K Senadeera WWV RWP RSP USP
30-12-2014 - 29-03-2017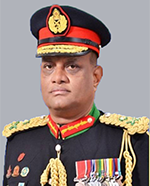 Maj Gen A W M A W N Ranawana RWP RSP ndc psc
05-04-2017 - 10-04-2018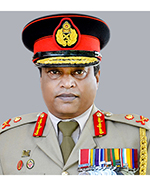 Maj Gen T J Nanayakkara RWP USP ndu
10-04-2018 - 08-07-2019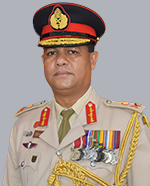 Maj Gen W G H A S Bandara RWP RSP ndu
09-07-2019 - 30-05-2020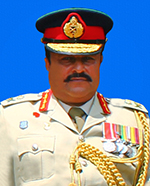 Major General W M J R K Senarathne RWP RSP
30-05-2020 - 03-09-2020
Major General S M S P B Samarakoon RWP RSP
03-09-2020 - 05-05-2021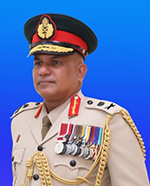 Major General K Liyanage RWP RSP ndu
07-05-2020 - 14-12-2021
CONTACT DETAILS
| | | |
| --- | --- | --- |
| Postal Address | : | Headquarters 11 Infantry Division, Army Camp, Digana Road Pallekale, KUNDASALE |
| Email Address | : | 11div@army.lk, hq11div@yahoo.com |
| Telephone Numbers | : | 0812421849 |
| Fax | : | 0812421847 |