The history of the school of Artillery dates back to year 1957 when the time Artillery was equipped only with Anti Air Craft Guns. At the inception, it was known as instructor Gunnery (IG) section which was a part and parcel of Artillery Regiment. Initial guidance and governance were executed by the Chief Instructor Major B I Loyela CA and his staff. Then Prime Minister Hon S W R D Bandaranayake paid a visit to IG section on 12 November 1957 thus displaying its national significance. With the rapid expansion in the Regiment of Artillery along with Sri Lanka Army, IG section at Panagoda was renamed as School of Artillery on 16th September 1985. The School was moved to its permanent home in Minneriya and became an independent institute with ultra modern facilities, techniques and infrastructure on 11th October 1990. Since then the School of Artillery has shown a steady progress. It has become a landmark institute in Minneriya that displays a high standard of professionalism. The training at School of Artillery Minneriya is regarded as comparable with the standard of training imparted in similar institutes in South Asia.
AIM
The aim of the School of Artillery is "to educate, train and develop the professional knowledge and skills" of all members in the Regiment of Artillery, in order to provide timely and accurate artillery fire in all operations of war.
MISSION
Uphold the Regimental Motto and educate, train and inspire all officers and other ranks of the Regiment of Artillery and those selected from other arms and services so that each of them shall have the theoretical and practical knowledge, character, leadership, intellectual foundation and other attributes that are essential to progressive and continuous professional development whilst ensuring proper evaluation and testing of Artillery equipment as desired by higher headquarters.
OBJECTIVES
To provide basic gunnery training to junior level officers to carryout tasks of a Gun Position Officer and Forward Observation Officer in an effective and efficient manner.
Development of middle grade officers as confident and efficient battery commanders.
To provide basic gunnery training to newly joined other ranks to perform duties with guns.
Development of the other ranks as confident and efficient assistant instructors in gunnery, troop leaders, gun numbers one, technical assistants, observation post assistants, layers, surveyors and radio operators.
To provide facilities for and instruction in gunnery subjects as would be relevant to all ranks.
To be aware and be able to apply the functions and techniques of gunnery in war and practiced by all ranks.
To be aware and apply the principles and techniques involved in the employment of Artillery, in all types of military operations by all officers.
To hold examinations for the purpose of ascertaining the standards of officers and other ranks who have acquired proficiency in gunnery.
To carryout test firing of Artillery guns and ammunition.
To carryout research and development programs on Artillery.
To exercise such other functions as may be necessary for the achievement of the objectives of the Regiment of Artillery.
PRESENT COMMANDANT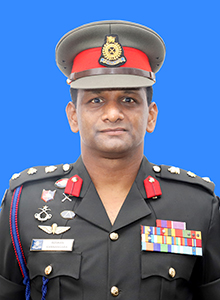 Col KADNR Kannangara RSP IG
From 08.07.2021 to date
PAST COMMANDANTS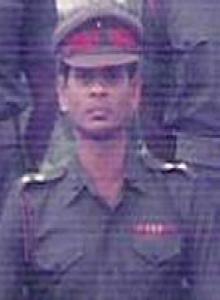 Lt Col WBMB Wijerathne IG SLA
From 11.10.1990 to 20.30.1992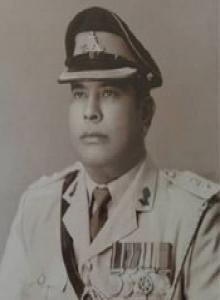 Lt Col WG Alwis IG SLA
From 20.03.1992 to 01.10.1992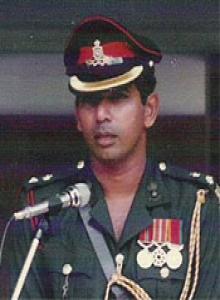 Lt Col N Wijesinghe IG SLA
From 01.10.1992 to 04.04.1994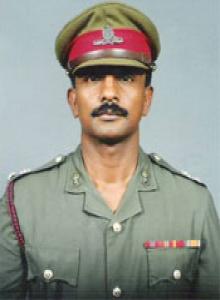 Lt Col JJPST Liyanage IG SLA
From 04.04.1995 to 16.02.1995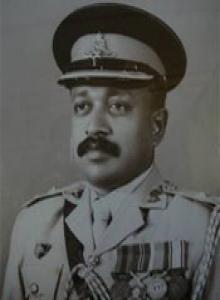 Maj JC Rambukpotha IG SLA
From 16.02.1995 to 12.12.1995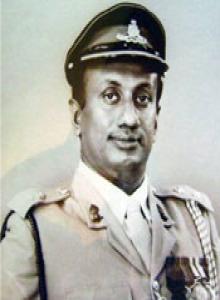 Lt Col SR Manawaduge RSP IG SLA
From 15.01.1996 to 09.10.1996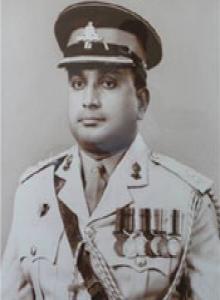 Lt Col WAAPB Jayathilaka RSP IG SLA
From 19.10.1996 to 01.08.1997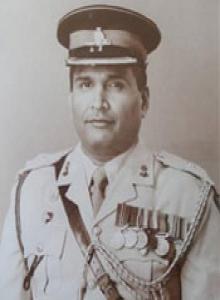 Lt Col M Hathurusinghe IG SLA
From 01.08.1997 to 01.10.1997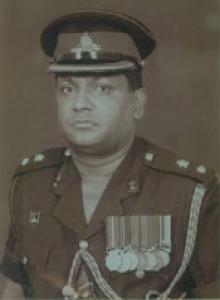 Maj PWB Jayasundara IG SLA
From 01.10.1997 to 01.06.1998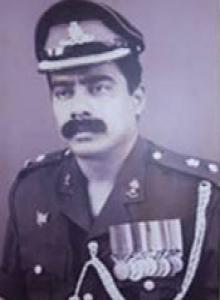 Maj PC Galagedara IG SLA
From 10.03.1999 to 12.12.1999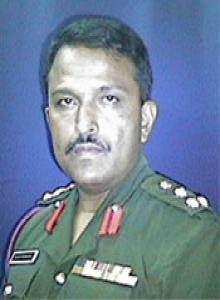 Maj NAPC Napagoda IG SLA
From 12.12.1999 to 19.10.2000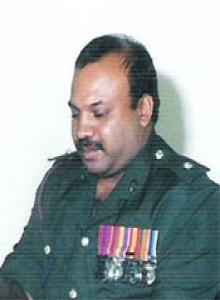 Maj KTSS Gunawardena RSP IG SLA
From 19.10.2000 to 21.09.2001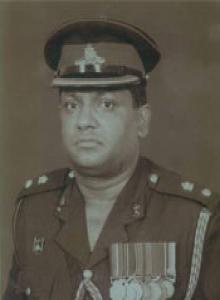 Lt Col PWB Jayasundara IG SLA
From 21.09.2001 to 16.01.2002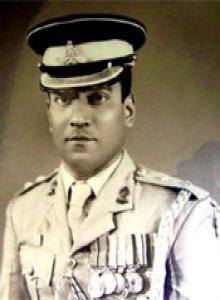 Lt Col AS de Z Wikramarathne psc IG SLA
From 16.01.2002 to 05.03.2003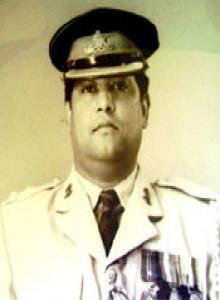 Lt Col GRH Dias IG SLA
From 05.03.2003 to 27.08.2003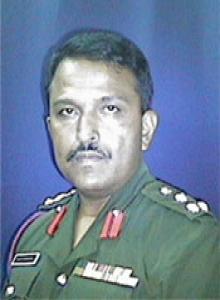 Lt Col NAPC Napagoda IG SLA
From 31.03.2004 to 22.01.2005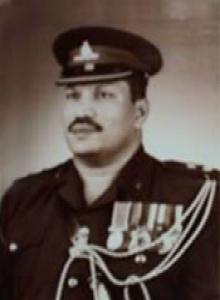 Lt Col KGD Perera RWP RSP IG
FROM 16.02.2005 to 01.08.2005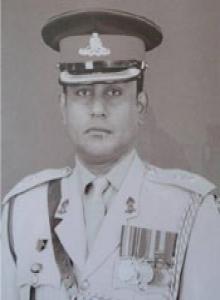 Lt Col WRP de Silva IG SLA
From 12.09.2005 to 24.12.2005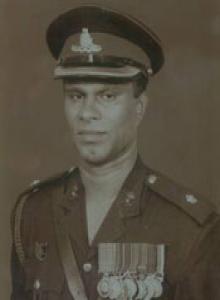 Lt Col PMSA Palleyamulla USP IG SLA
From 24.12.2005 to 19.12.2005
Lt Col KNS Kotuergoda IG SLA
From 10.04.2008 to 20.05.2008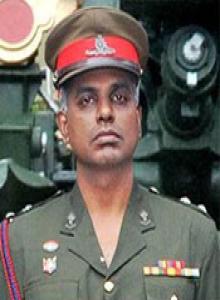 Lt Col MP Karunarathne IG SLA
From 08.12.2008 to 2010.05.26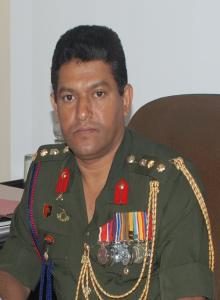 Col DMAP Dissanayaka RWP RSP IG
From 26.05.2010 to 14.03.2013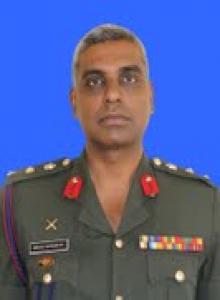 Col MP Karunaratne IG
From 14.03.2013 to 24-01-2016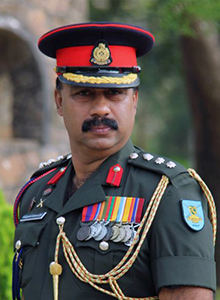 Col MKUP Gunarathne RSP psc IG
From 25.01.2016 to 26.12.2016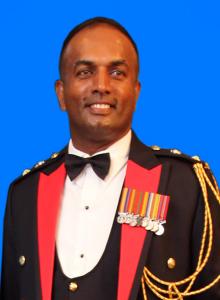 Lt Col KAU Kodituwakku RSP USP psc IG
From 27.12.2016 to 08.06.2018
Lt Col L C K Pathirana RSP IG
From 09.06.2018 to 31.08.2019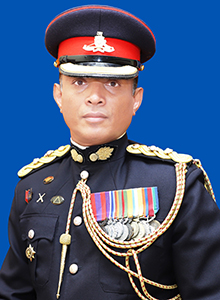 Col C A B Tennakoon RSP psc IG
From 17.10.2019 to 23.08.2020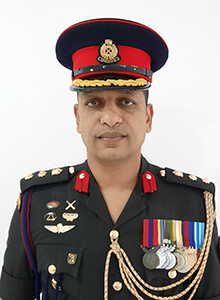 Col MJRS Medagoda RSP USP psc IG
From 25.08.2020 to 28.06.2021