9th Field Regiment Sri Lanka Artillery (9 SLA) was raised under the authority granted by the Army Routine Order 96/97 on 23 January 1997 at a building belonging to 17 Field Battery of 6th Field Regiment at Panagoda. Major General AS Peiris RSP USP IG, then Regimental Commander Sri Lanka Artillery raised the unit flag to mark the inauguration of the unit. 9 SLA was raised to meet the increasing firepower requirement for combat operations during a time where Sri Lanka Army was engaged in high intensity counterinsurgency.
Lieutenant Colonel SAAL Perera IG SLA was the first Commanding Officer of 9 SLA. Major APY Withanage SLA was the first Second in Command and Captain HPCD Seneviratne RSP SLA was the first Adjutant. First Regimental Sergeant Major was Warrant Officer 1 HADN Appuhami. 4 SLA and 6 SLA provided fully pledged 9 field Battery and 17 Field Battery respectively at the raising to fulfill the manpower and equipment requirement and 7 SLA provided troops that would make up a battery.
On 10 February 1997 a group of comprising one officer and 26 Other Ranks from 9 SLA moved into an abandoned building complex of Mahaweli Project in Rathmalgahawewa, Thalawa to establish the Regimental Headquarters (RHQ). In a very short period of time and after toiling hard with numerous difficulties, 9 SLA was able to transform the abandoned building complex into a military camp.
Headquarter Battery of the Regiment was established on the same day of the inauguration and was stationed in Panagoda initially. Field batteries which were named as 26, 27, 28 and 29 Field Battery were also established within a short span of time. 26 Battery was established on 25 March 1997 at Achchelu, Jaffna and on 31 March 1997, 27 Battery was raised at Cheddikulam, Vavunia. On 7 April 1997, 28 Battery was raised at Periyanadu and 29 Battery was raised on 10 April 1997 at Thalawa. All field batteries were equipped with 122 mm PL 83 Howitzers newly purchased from China for impending operations.
Barely three months after the raising, in May 1997, 9 SLA was placed in Direct Support to 55 Infantry Division for Operation Jayasikuru. Tactical Headquarters (Tac HQ) of 9 SLA was co-located with HQ 55 Infantry Division at Thandikulam, Vavunia for firepower control and coordination.
On 8 December 1998, the Regiment was deployed in the Jaffna Peninsula for the first time. After a brief stay in Elephant Pass, 9 SLA moved back to Wanni and co-located with HQ 55 Infantry DIviison in Kanagarayankulam in 1999. With the increasing intensity of the operations in Jaffna Peninsula, 9 SLA again moved to Jaffna in 2000 and remained there till 2001 when it moved back to Wanni. In 2004, 9 SLA was redeployed in Jaffna Peninsula and functioned as the Fire Support Coordination Center (FSCC) Jaffna and as the Direct Support Field Regiment of 53 Infantry Division.
With the liberation of Elephant Pass in the Humanitarian Operation, 9 SLA moved to Wanni on 11 January 2009 along with HQ 53 Infantry Division. Later the RHQ was established at Puthukudyiruppu, Mullaitivu. On 8 February 2009, the Regiment received six 122 mm T 54 guns of Chinese origin to its inventory. The battery formed for manning these 122mm T54 guns was one of the batteries that fired the final salvo at Vellamullaivaikkal, Mullaitivu to mark the end of 30 year long war and silence the guns. There cannot be more befitting honour for 9 SLA, which has immensely contributed for the victory, than firing the last salvo.
PRESENT COMMANDING OFFICER
Lt Col WMTD Wanigasekara USP psc IG SLA
From 16.08.2021 to date
PAST COMMANDING OFFICERS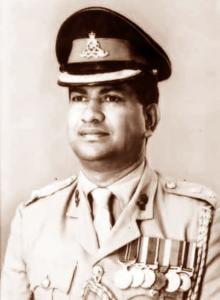 Lt Col SAAL Perera IG SLA
From 23.01.1997 to 28.05.1998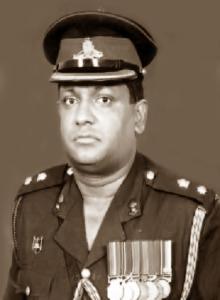 Lt Col PWB Jayasundara psc IG SLA
From 28.05.1998 to 18.09.2001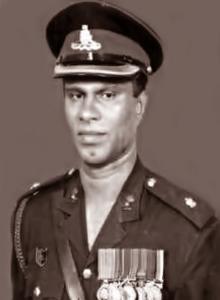 Maj PMSA Pallemulla USP IG SLA
From 19.09.2001 to 13.05.2003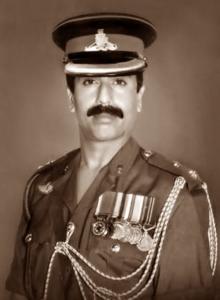 Lt Col KACH Kodithuwakku IG SLA
From 13.05.2003 to 29.01.2006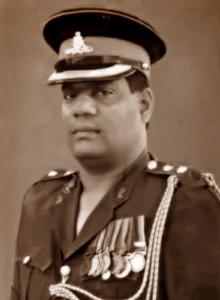 Lt Col WDCK Costha RSP SLA
From 29.01.2006 to 12.12.2007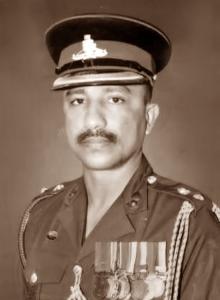 Lt Col KPS Premalal RSP SLA
From 12.12.2007 to 27.02.2009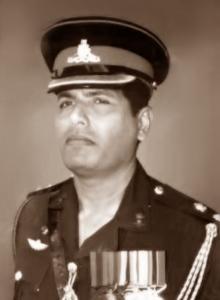 Lt Col WADJRW Warnakula RSP SLA
From 27.02.2009 to 28.10.2009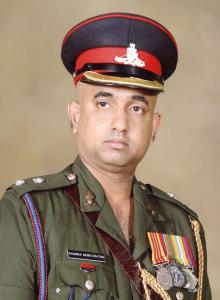 Lt Col HPCD Senevirathne WWV RSP SLA
From 10.12.2009 to 24.01.2013
Lt Col C S Munasingha WWV RSP psc IG SLA
From 29.04.2013 to 02.01.2014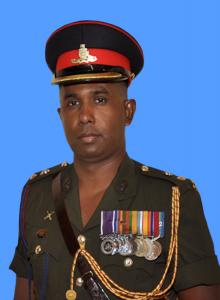 Lt Col GJNW Fernando psc IG SLA
From 02.01.2014 to 22.10.2014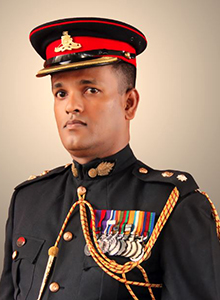 Lt Col W W K Rohan RSP SLA
From 23.10.2014 to 31.08.2017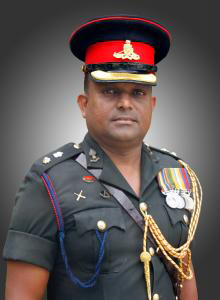 Lt Col SN Wijesinghe USP IG SLA
From 01.09.2017 to 14.08.2019
Lt Col DPLT Kaluaggala RSP USP IG SLA
From 15.08.2019 to 16.08.2021
Lt Col WMTD Wanigasekara USP psc IG SLA
From 16.08.2021 to date