ORGANIZATION OF THE REGIMENTAL CENTRE 
Sri Lanka Sinha Regiment which was formed as an Infantry Regiment has been transformed its Officers and Other Rank strength time to time as per the instructions of Army Headquarters.
The Regimental Centre consists of 33 officers and 471 Other Ranks and maintains the approved strength for Infantry Regimental Centre by the Directorate of Staff Duties at Army Headquarters.
Ever since the Sinha Regiment was established on 1st October 1956 with 1st Battalion Sri Lanka Sinha Regiment and 2 (V) Battalion Sri Lanka Sinha Regiment, it has expanded with 15 Regular Battalions and 8 Volunteer Battalions.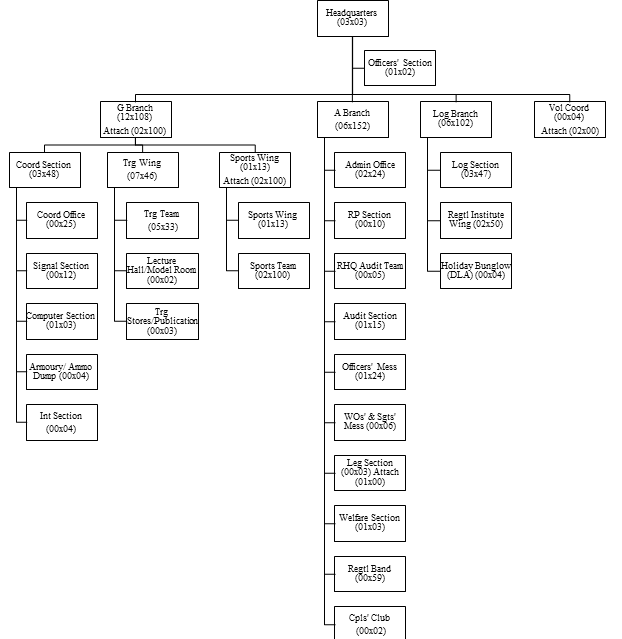 BATTALION ORGANIZATION
As per the instructions of the AHQ the Officers and Other Ranks strength for an Infantry Battalion is 25 Officers and 650 Other Ranks.