FLAG
CREST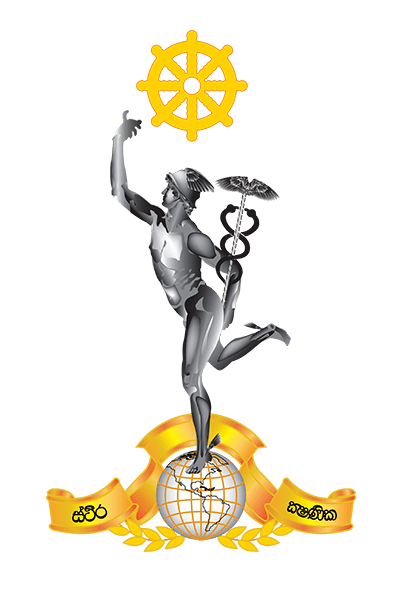 HISTORY
The 9 SLSC was raised on 15 July 2008 at Signal Regimental Centre, Panagoda.
This regiment was initially deployed at Thallady, Mannar on 7 August 2008 with 04 Officers and 23 other ranks to perform classic role during the humanitarian operation.
Deployed here at Iranamadu ( abandoned LTTE base) from 29 April 2009 onwards.
Previously this regiment provide signal communications for 57,65 and 66 inf Div on 04/12/2020, 65 Inf Div attach to SFHQ (WANNI) and on 16/07/2021, 57 and 66 Inf Div attach to SFHQ (MLT).
Presently this regiment responsible to provide communication for Reserve Strike Corps and under command 02 x division headquarters, 08 x brigade headquarters, 25 x battalions & 01 x training establishments in Reserve Strike Corps.
ROLE
Provide communication and information technological support required for the command, control and administration within 1 Corps HQ and affiliated formations/ independent organizations.
TASKS
Provide communications and information technological support/advice for formations down to the level of battalion/regiment HQ and for static headquarters under command to 1 Corps.
Coordination of information security.
Conduct of basic training in communication and information technology for personnel under 1 Corps.
Provide first line repair facilities (operational maintenance and repairs) for all communication equipment and information technological equipment in the formation.
Provision of all audio visual requirements of 1 Corps.
Provision of communication and information technological assistance during disaster relief operations and other special operations as ordered by 1 Corps .
Provision of limited EW assistance with coordination of EW regiment.
Assist 12 SLSC to conduct second line cyber security auditing within formation.
ADDITIONAL SUBSIDIARY TASKS
Provision of communications for the civilian sector when requested by the 1 Corps.
Provision of technical assistance to required/ related civil authorities in order to facilitate ongoing operations
Provision of assistance to the Sri Lanka Telecom and other service providers to maintain the essential communication requirements of the 1 Corps.
Provision of miscellaneous electronic services such as public address systems and led panel service.
Liaison with OCSO/ SIGNAL BDE and estb required communication with tri forces, police and para military forces.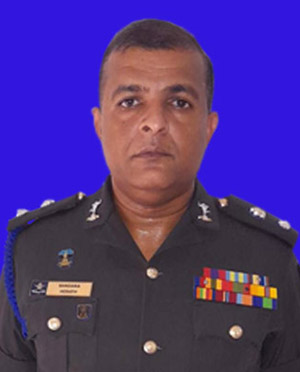 Lieutenant Colonel BMMB Herath RSP USP
Commanding Officer
PAST COMMANDING OFFICERS
| | | | |
| --- | --- | --- | --- |
| RANK | NAME | FROM | TO |
| Maj | DMPP Dhahanayaka | 15.07.2008 | 23.05.2009 |
| Maj | KAWS Rathnayaka | 23.05.2009 | 05.08.2009 |
| Lt Col | KAWS Rathnayaka | 05.08.2009 | 01.01.2011 |
| Lt Col | DBC Jayasinha psc | 02.01.2011 | 23.10.2012 |
| Lt Col | CP Arangalla psc | 24.10.2012 | 12.01.2013 |
| Lt Col | AP Wikramasekara psc | 13.01.2013 | 02.06.2014 |
| Lt Col | GCV Fernando | 21.06.2014 | 25.06.2016 |
| Lt Col | PWMMD Wijerathne RSP USP | 26.06.2016 | 04.08.2018 |
| Lt Col | MKG Perera RSP USP | 05.08.2018 | 07.08.2020 |
| Lt Col | MPCB Jayashantha USP | 08.08.2020 | |
TRAINING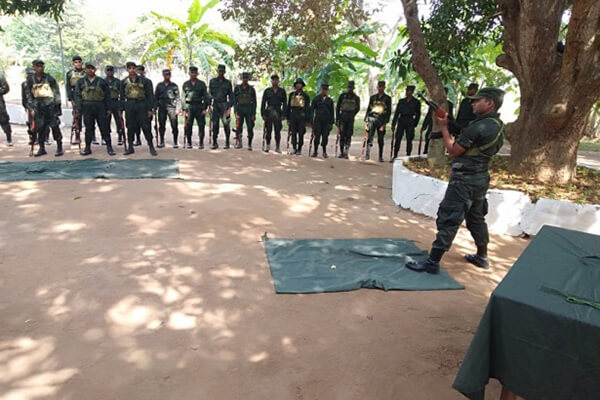 CONTACT DETAILS
| | | |
| --- | --- | --- |
| Postal Address | : | 9SLSC,Army Camp, Iranamadu Junction, Kilinochchi |
| Email Address | : | ninesignal@yahoo.com |
| Telephone Numbers | : | 0212284940 |