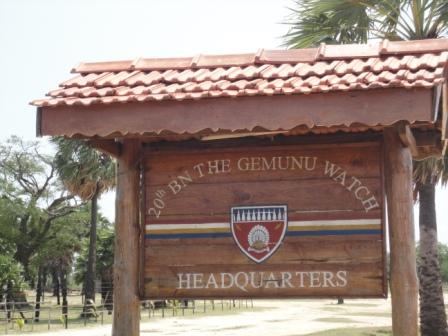 The battalion was raised on 7th March 2009 at KILINOCHCHI during the peak of the Humanitarian Operation Lt Col D K Madanayake became the first Commanding Officer of this battalion.
From the day when the battalion was raised, it was heavily involved in offensive and defensive military operations in order to eradicate the insurgents and terrorists from the motherland. Also this battalion was devoted and dedicated in restoring the normalcy in the country specially during the humanitarian operation which was conducted from year 2007 to 2009 this battalion has contributed immensely in order to rescue civilians from the clutches of LTTE terrorists.
During the 30 year of war, a total number 03 other rankers are permanently disabled.
| | | | | |
| --- | --- | --- | --- | --- |
| Srl No | Rank | Name | From | To |
| 1 | Lt Col | DK Madanayaka | 2009.03.09 | 2015.01.22 |
| 2 | Maj | MAAS Bandara RSP | 2015.01.22 | Up to date |