10 [V] GW was raised on 1st. June 1994. at the Regimental Centre of the Gemunu Watch. The Officer Corps and Other Rank Cadre were drawn from 2 [V] SLLI, 2 [V] GW, 3 [V] GW, and from the Sri Lanka Army Pioneer Corps. Major. G.B.C.C. de S. J. Waidyaratne was appointed as its first Commanding Officer.
Since its inception the Unit was regularly involved in combat operations designed to eradicate Tamil Terrorism. The Unit was also involved, like many others, in operations conducted to restore normalcy and to maintain law and order in the Country whenever the occasion demanded.
07 Officers and 188 Other Ranks have made the supreme sacrifice for their Country.
11 Officers and 163 Other Ranks have been disabled, some permanently.
Present Deployment
Presently 10(v) Battalion The Gemunu Watch is serving under 122 Brigade of 12 Division and the deployment is as follows.
HQ & Command and Admin Coy - Bellagaswewa - Hambantota
A Coy - SLMA - Diyatalawa
B Coy - OCDC - Buttala
D Coy - SLMA - Diyatalawa
For the SFHQ (central) Sports festival, the volleyball tournament was held at 10th Bn The GemunuWatch at Bellagaswewa,10(V) GW was champions of the sports festival.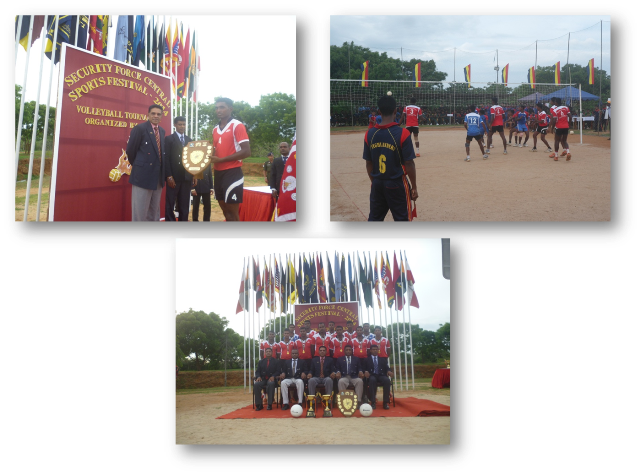 Former Commanding Officers:
| | | | | |
| --- | --- | --- | --- | --- |
| Srl No | Rank | Name | From | To |
| 1 | Maj | GBCC de SJ Waiddyarathne | 1994.06.01 | 1994.11.08 |
| 2 | Maj | WGR Senarathna | 1994.11.09 | 1995.02.05 |
| 3 | Maj | DVR Harischandra | 1995.02.06 | 1995.08.29 |
| 4 | Maj | HPPM Wijethilaka | 1995.08.30 | 1996.10.15 |
| 5 | Maj | KASS Kaluarachchi | 1996.10.16 | 1997.06.04 |
| 6 | Maj | HPPM Wijethilaka | 1997.06.05 | 1999.02.11 |
| 7 | Maj | GGS Kumara | 1999.02.12 | 2004.08.02 |
| 8 | Maj | AI Ranasingha | 2004.08.03 | 2008.06.14 |
| 9 | Lt Col | AI Ranasingha | 2008.06.15 | 2009.05.04 |
| 10 | Maj | HHPC Halpage | 2009.05.05 | 2014.08.13 |
| 11 | Lt Col | HHPC Halpage | 2014.08.14 | 2015.02.26 |
| 12 | Maj | MADS Muthukuda | 2015.02.27 | 2018.08.25 |
| 13 | Maj | JWK Gamage | 2018.08.26 | 2020.08.13 |
| 14 | Maj | LR Senapathi | 2020.08.14 | Up to Date |