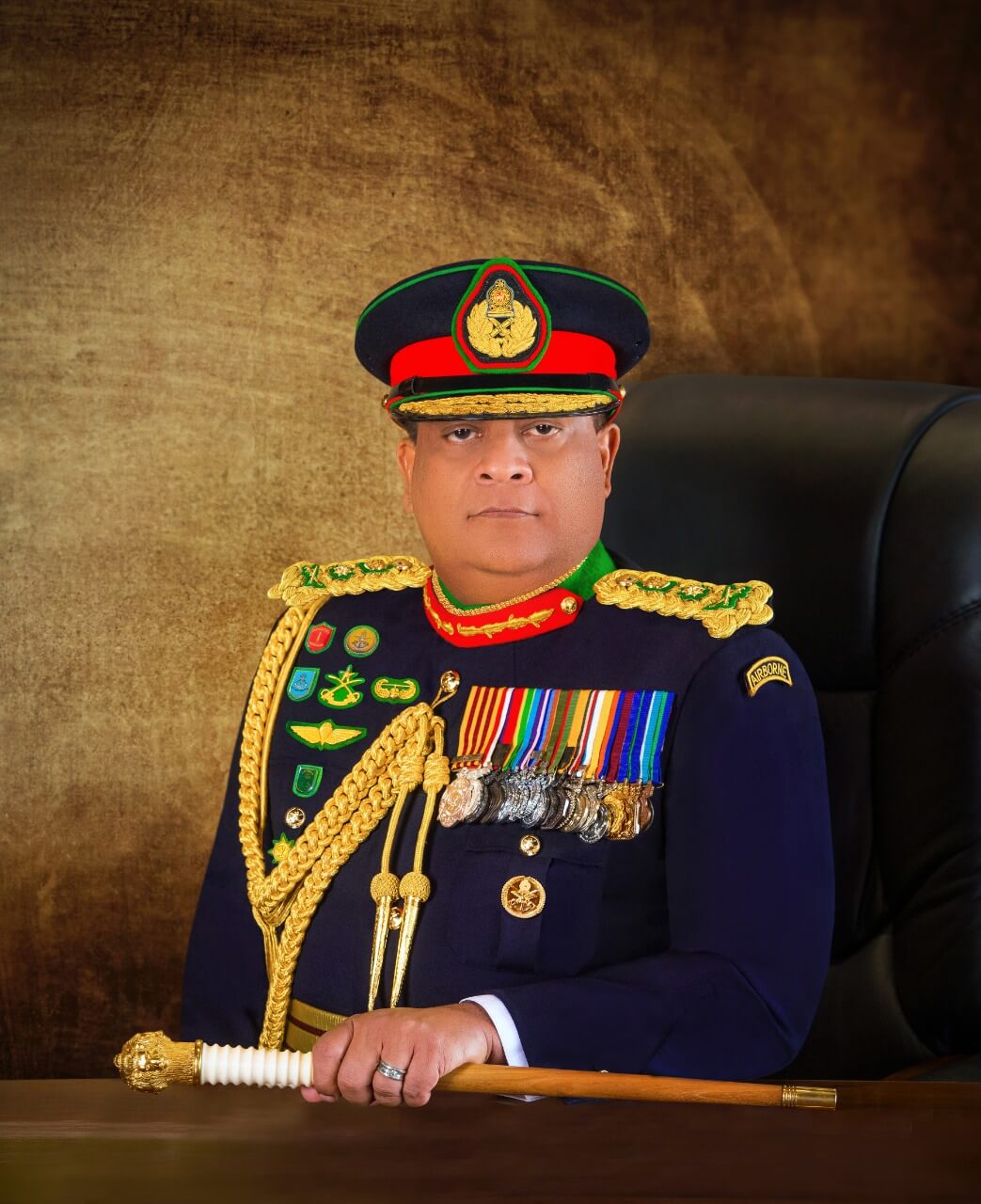 The victorious Sri Lanka Army is continuing to play its undeniable role as the leading guarantor of National Security. It has attained the capability to perform across the spectrum of conflicts and also in nation-building. The Sri Lanka Army is spearheading its way forward, fulfilling all expectations of the nation with its versatility and dedication.
In this context, capacity building of our Army is vital and intended reforms for the Sri Lanka Army are published for the first time in its 70 years history in the Sri Lanka Army Way Forward Strategy (SLAWFS) 2020-2025 and are being implemented with the guidance of His Excellency the President and the Secretary to the Ministry of Defence. It intends to improve, modernize and uplift the Sri Lanka Army in physical, conceptual and moral spheres, having the ultimatum of attaining the Sri Lanka Army's core five 'R' objectives; Ready, Reliable, Relevant, Resilient and Respectable by 2025.
Formation of 1 Corps by unifying the Army's Reserve Strike Divisions, Special Operations Forces and elements of other arms is one of the key directions I promulgated in the SLAWFS 2020-2025. I am particularly delighted that we have been able to materialise all staff, operational and procedural formalities promptly, and was able to raise this elite Corps in a minimum timeframe. I would like to pay my profound gratitude to His Excellency Gotabaya Rajapaksa, the President of Democratic Socialist Republic of Sri Lanka and the General Kamal Gunaratne (Retd), the Secretary of Defence, for their candid blessing.
I expect the 1 Corps to be effective in the full spectrum of operations being not only the Army's but also the nation's key strike reserve. When analysing the geo-strategic dynamics in global, regional and domestic levels, more complex and volatile security challenges which are defined by both traditional and non-traditional threats could be anticipated in future. The Sri Lanka Army, being a professional outfit, needs to be proactive and daring in this era of unpredictability. A solid reserve force, therefore, is inalienable. The command, staff and logistics elements of the RSC must fathom this while always remembering, that the 1 Corps may demand its service against the most irregular adversaries and in trying conditions. I, as Chief of Defence Staff and Commander of the Army keep my utmost confidence on your capacity to be triumphant in all challenging endeavours.
May the 1 Corps grow from strength to strength in rendering its utmost services for the betterment of the Nation.